Attorney Edward Walneck's practice focuses on family and civil matters including but not limited to divorce, business, elder law, and construction matters.  He advises clients at all stages of their domestic family law matters including divorces, custody, property settlement, adoptions, and pre-marital agreements.  He also has a civil practice in which he advises businesses regarding their development, including business formation, commercial transactions, and buying and selling of businesses.
Mr. Walneck has extensive experience in civil jury trials and family law bench hearings and trials.  He also handles appeals and complex business litigation. Mr. Walneck's clients range from local families needing help to large businesses and individuals with substantial assets.
Originally from Safford, Arizona, Edward Walneck is a proud native Arizonan who earned his undergraduate degree in History from Harvard University. He then spent four years in Asia studying Mandarin Chinese and Korean and earning a Masters at the University of Hong Kong.
When he returned to the United States, he worked for Rep. Ann Kirkpatrick of Arizona as a Congressional Aide and attended the University of Arizona, graduating with a law degree in the spring of 2014. During that time he clerked for the Hon. Frank Zapata of the United States District Court for the District of Arizona.  Mr. Walneck primarily practices in the areas of civil litigation and family law.
Mr. Walneck continues to be active in the community by serving on the board of the Harvard Club of Phoenix and just completing a five year term on the Coconino County Bar Association including being the President in 2020.  In his free time, he enjoys hiking the trails and monuments of Arizona with his wife and two children.
"The Patent Troll or Dragon?: How Quantity Issues and Chinese Nationalism Explain Recent Trends in Chinese Patent Law" 31 Ariz. J. Int'l & Comp. L. 435 (2014)
Education, Awards
&

Credentials
Harvard University (Bachelor of Arts in History, 2005)
University of Hong Kong (Masters in International and Public Affairs, Mark of Distinction, 2009)
University of Arizona, Rogers College of Law (Juris Doctor, Dean's List, 2014)
Admitted Supreme Court of Arizona, 2015
Admitted U.S. District Court – District of Arizona, 2016
Judicial Intern to U.S. District Court Judge Frank R. Zapata
Chief Justice, Supreme Court to the Associated Students of the University of Arizona
HNBA/Microsoft Intellectual Property Institute Fellow
Member and Board of Directors, Coconino County Bar Association, President, 2020
Member Los Abogados Hispanic Bar Association
Member American Bar Association
Member State Bar of Arizona, Family Law Section
Member of Harvard Club of Phoenix/Southern AZ 2012- present
Arizona Journal of International and Comparative Law, Editor-in-Chief
Arizona Bar Leadership Institute Graduate
Flagstaff Leadership Program Graduate
Volunteer Lawyers Program, 2011-2014
Morris Udall Inn of the Court, Member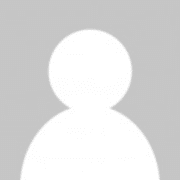 The case was not as simple for me, until I retained Eddie Walneck, with Loose Law Group. My family and I are beyond satisfied with the outcome… Eddie was hands down cool, calm, and confident during the court hearing. Eddie and his team were great at answering my questions and ensuring I was well informed throughout the process of my case. I am forever grateful I was referred to Eddie and Loose Law Group to represent me and my family!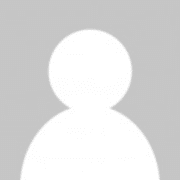 Loose Law Group is very professional. I was kept informed about my case and I felt empowered and educated with options. They were not over-aggressive causing delays, but firm in protecting my rights with the opposing counsel and judge. Eddie is solution-oriented, easy to talk to, and gave me guidance which made the decisions easier at a difficult time. I highly recommend Loose Law Group.
Eddie was fantastic and won my case. He was extremely professional and communicated with me during the process. His paralegal Jennifer is also a gem! I would highly recommend Loose Law Group!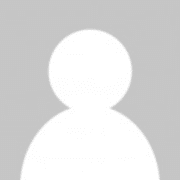 Edward J. Walneck and his team represented me in a high conflict divorce and custody case that went to trial, followed by appeals. They are highly knowledgeable, professional and very client service focused. They delivered excellent outcomes (both trial and defending the appeal) in a very difficult and complex case. I would highly recommend Loose Law Group to anyone needing family law.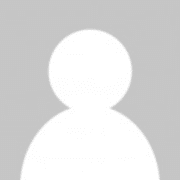 Loose Law Group was amazing at handling my case. I was kept up to date with every update quickly. They are beyond professional and I will refer them to any of my family and friends.