Lindsay loves road trips, camping in the mountains and relaxing at the beach with her husband and four children.
When not on the road she enjoys DIY projects and learning to garden in the desert.
Lindsay's Specializations
Education, Awards
&

Credentials
Arizona State University (Bachelor of Arts in Political Science, cum laude, 1999)
Sandra Day O'Connor School of Law, Arizona State University (Juris Doctor, 2002)
Lodestar Mediation Clinic, Sandra Day O'Connor School of Law, Arizona State University (2001)
Pedrick Scholar (Fall 2000)
Pro Bono Gold Award for completion of more than 100 hours of pro bono service, Sandra Day O'Connor School of Law, Arizona State University
Admitted State Bar of Arizona (2004)
Civil Traffic Hearing Officer, Yavapai County (2010-2011)
Adjunct faculty, Coconino Community College (2014-2015)
Adjunct Faculty, Northern Arizona University (2015)
President, Coconino County Bar Association (2017)
Board member, Coconino County Bar Association (2014-2016)
Member Pima County Bar Association
Member J. Reuben Clark Law Society
I contacted Loose Law group to help me with my estate planning.  Lindsay Mellen understood exactly what I wanted to do and made the process easy… When I left after signing, I was completely confident that my needs were met and relieved to finally get this done.  It took a lot of worries off my mind…
Lindsay Mellen made it very easy to update my Trust.  They were all super friendly and knowledgeable and were able to answer all my questions and concerns.  Everything was taken care of in a timely manner… I would definitely recommend using them.
Twice I've had Loose Law group put together an estate plan, with this time including living trusts for my wife and me, as well as the POA's, wills, etc.  Lindsay Mellen developed the documents, with extensive tailoring to meet our special circumstances.  The results were outstanding and met our personal needs precisely…
I worked with Loose Law Group many years ago on my Estate Planning documents. After my Daughters passed 18 years of age I needed many documents updated…We had a call with Attorney Lindsay Mellen to discuss my options and answer my questions… This team made it easy and comfortable.
My wife and I just finished creating our trust as well as living wills etc.  Lindsay was fantastic!  She patiently guided us through the process, answered all our questions, and made us feel comfortable throughout it all.  The entire staff has been just as friendly and helpful as well.
Extremely professional, friendly, and knowledgeable. Lindsay was very good at explaining all the details about our living trust. Unlike most attorneys, Loose Law is very responsive and happy to answer questions quickly. The fee structure is also very reasonable for the quality of service you are receiving…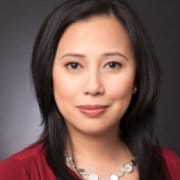 We had our estate plan, which included the family Trust, POA, and Will was done by attorney Lindsay Mellen… Attorney Mellen was very knowledgeable and responsive, she promptly answered all our questions via email and over the phone. Lindsay was professional, friendly, and organized throughout the process…
I worked with Lindsay to complete my trust. She was very thorough in going over the details of my trust. I am completely happy with my experience here and would highly recommend this law firm. The staff was also very courteous and friendly.