Lindsay loves road trips, camping in the mountains and relaxing at the beach with her husband and four children.
When not on the road she enjoys DIY projects and learning to garden in the desert.
Lindsay's Specializations
Education, Awards
&

Credentials
Arizona State University (Bachelor of Arts in Political Science, cum laude, 1999)
Sandra Day O'Connor School of Law, Arizona State University (Juris Doctor, 2002)
Lodestar Mediation Clinic, Sandra Day O'Connor School of Law, Arizona State University (2001)
Pedrick Scholar (Fall 2000)
Pro Bono Gold Award for completion of more than 100 hours of pro bono service, Sandra Day O'Connor School of Law, Arizona State University
Admitted State Bar of Arizona (2004)
Civil Traffic Hearing Officer, Yavapai County (2010-2011)
Adjunct faculty, Coconino Community College (2014-2015)
Adjunct Faculty, Northern Arizona University (2015)
President, Coconino County Bar Association (2017)
Board member, Coconino County Bar Association (2014-2016)
Member Pima County Bar Association
Member J. Reuben Clark Law Society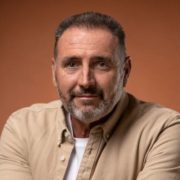 My wife and I contacted Loose Law Group to update our Trust documents after we relocated here. The process was very efficient. Lindsay answered our questions, addressed any concerns, and communicated in a way that was easy to understand.
Lindsey and her team, Rachel and Sara helped me every step of the way with emails and phone calls, great communication, willingness to listen and compassion for clients. They answered any questions I had about the documents before I went into the office to sign…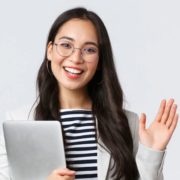 Lindsay Mellen and the Loose Law Group, went ABOVE AND BEYOND for us when our mother was failing and we needed her will be changed and deed done. She moved our scheduled appointment time up and even came to the hospital to finalize the papers before our mother went into hospice. She was quick, efficient, and professional.
We appreciated the attention to detail and Lindsay's ability to explain everything in practical terms. We will certainly call Loose Law for legal assistance in the future.
Lindsay Mellen helped my husband and I every step of the way with our estate planning. This can be a very stressful and confusing process but Lindsay made sure all of our questions were answered.
Our Estate Planning experience with Loose Law Group was outstanding…Attorney Lindsay was professional, courteous & patient!
My husband and I met with Lindsay Mellen to update our family trust. Lindsay and her team met all of their deadlines and were patient while we asked multiple questions throughout the process… Thank you!
Lindsay made our documents effortless. She addressed all our concerns and provided important information pertaining to our situation that we hadn't even considered…