Lindsay loves road trips, camping in the mountains and relaxing at the beach with her husband and four children.
When not on the road she enjoys DIY projects and learning to garden in the desert.
Lindsay's Specializations
Education, Awards
&

Credentials
Arizona State University (Bachelor of Arts in Political Science, cum laude, 1999)
Sandra Day O'Connor School of Law, Arizona State University (Juris Doctor, 2002)
Lodestar Mediation Clinic, Sandra Day O'Connor School of Law, Arizona State University (2001)
Pedrick Scholar (Fall 2000)
Pro Bono Gold Award for completion of more than 100 hours of pro bono service, Sandra Day O'Connor School of Law, Arizona State University
Admitted State Bar of Arizona (2004)
Civil Traffic Hearing Officer, Yavapai County (2010-2011)
Adjunct faculty, Coconino Community College (2014-2015)
Adjunct Faculty, Northern Arizona University (2015)
President, Coconino County Bar Association (2017)
Board member, Coconino County Bar Association (2014-2016)
Member Pima County Bar Association
Member J. Reuben Clark Law Society
Extremely professional, friendly, and knowledgeable. Lindsay was very good at explaining all the details about our living trust. Unlike most attorneys, Loose Law is very responsive and happy to answer questions quickly. The fee structure is also very reasonable for the quality of service you are receiving. I would highly recommend them.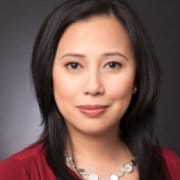 We had our estate plan, which included the family Trust, POA, and Will was done by attorney Lindsay Mellen. The process was simple and as straightforward as it can be. We filled out the estate planning forms they have on their website, met with attorney Lindsay Mellen over the phone to go over any questions, put together the documents, and emailed us the drafts for review, then we met with Lindsay at the office to sign the documents. Attorney Mellen was very knowledgeable and responsive, she promptly answered all our questions via email and over the phone. Lindsay was professional, friendly, and organized throughout the process. Rachel Rosenblum and Sara Vega were also very helpful and pleasant to work with too. They are a great team! Thank you for all your help ladies!
I worked with Lindsay to complete my trust. She was very thorough in going over the details of my trust. I am completely happy with my experience here and would highly recommend this law firm. The staff was also very courteous and friendly.
Lindsay Mellen and the whole team at Loose have been extremely helpful in my estate planning. They were always available to answer questions and the process was completed accurately, quickly, and efficiently. I would recommend them for anyone looking for estate planning help in Flagstaff or elsewhere in Arizona.
We were so happy with Lindsey Mellon as our attorney to help us create our will and trust. She and her team were very professional and accommodating, especially during Covid and all its challenges. I would completely recommend and trust this firm.
We worked with Lindsay to our will and trust and was amazing. She answered our million questions and was very kind and courteous. We been to a few lawyers in Tucson and this has been by far our best experience.