Leighten grew up on a cattle ranch along the San Pedro River and later moved to the big city of Tucson. She received her bachelor's degree from the University of Arizona and her law degree from the John Marshall Law School in Chicago.
Leighten practices in the areas of estate planning, business succession planning, probate, probate litigation, trust administration, and trust litigation.
She enjoys spending time with family and friends, traveling, outdoor adventures, and trying new food.
Leighten's key to success is being a good listener and connecting with her clients.
Leighten's Specializations
Education, Awards
&

Credentials
The University of Arizona, Tucson, AZ (Bachelor of Arts in Communications, Minors in Spanish & Pre-Law, May 2010)

Tronwell Language Institute, Concepcion, Chile (English Teacher, August 2010 – February 2011)

The Honorable Lisa A. Marino Circuit Court of Cook County Mortgage Foreclosure, Chicago, IL (Judicial Extern, June 2013 – August 2013)

The John Marshall Pro Bono Clinic, Chicago, IL (Position, January 2014 – August 2014)

Professor Hugh Mundy, The John Marshall Law School, Chicago, IL (Research Assistant, June 2014 – August 2014)

Catholic Charities of the Archdiocese of Chicago Legal Department, Chicago, IL (Intern, August 2014 – December 2014)

The John Marshall Business Enterprise Law Clinic, Chicago, IL (Position, June 2014 – May 2015)

The John Marshall Pro Bono Clinic, Chicago, IL (Position, January 2015 – May 2015)

The John Marshall Law School, Chicago, IL (Juris Doctor, May 2015)

Admitted to the Arizona State Bar November 2015

Our attorney, Leighten Hendrickson followed up with a phone call appointment to answer questions and clarify all the information we had given. All of the details were addressed and once the documents were drawn up, we had an in person appointment to sign and finalize everything… We received all of our paperwork in a timely manner with beautiful presentation, I might add!
Leighten is an amazing attorney. She is knowledgeable and professional with a great demeanor. She always has quick response times.. I would highly recommend Loose Law group to a friend or family member.
Leighten and staff are professional, knowledgeable, and accommodating. Took care of all questions. Very organized in all aspects. Will recommend to anyone who needs help in their field of expertise.
I have worked w/ Loose Law Group for many years now. Worked with a new attorney, Leighton this time as my previous one left. She was very nice and helpful… Highly recommend!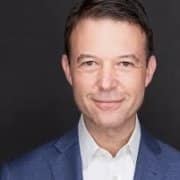 Leighten was great in helping to educate us, answer our questions, and provided great advice. The process was very easy and meeting the team in person was a pleasure! Highly recommend their services and expertise.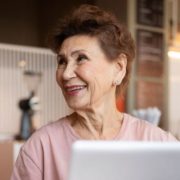 I worked with Leighten to set up my trust, will, and health care power of attorney. Leighten spent time with me explaining every detail of the legal documents, handled the transfer of assets to the trust and answered all of my questions.
I have worked with Leighten on my estate planning several times over the past five years and have always had a good experience. Everyone in the office is welcoming and friendly.
Leighten answered our questions and gave us advice. Before our signing appointment, we were emailed our documents so that we could go over them at our own pace.