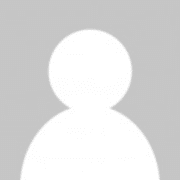 Met with Leighten Hendrickson to write up our living trust and was totally impressed with the entire process. Initially, our paperwork was completed online and we met over the phone to discuss the details. Leighten answered all of our questions and was so helpful. When we met in person to sign the documents Leighten was again so helpful in answering questions and was incredible to work with. We were so pleased with the service and we will surely utilize Loose Law Group…
…We greatly appreciated our phone consultation with Leighten who attentively listened and advised us on the best course of action for our needs We met with Laura to sign all of our documents and she was extremely knowledgeable and patient, guiding us to make the correct decisions for us. Rachel was always friendly and helpful, keeping us updated and informed. We were so happy with our experience with Loose Law Group that we are following up with additional legal services with them.

Loose Law Group helped us prepare some documents and we could not be happier with the results.  They walked us through what everything was and were patient with our last-second revisions.  Thanks to them, we feel better prepared for life and its vagaries.
Everyone was super nice and professional. They helped us with our estate planning and getting all our questions answered.  Super excited to have our ducks in a row. Thank you everyone at Loose Law Group…
I contacted Loose Law group to help me with my estate planning.  Lindsay Mellen understood exactly what I wanted to do and made the process easy.  Everyone was so friendly and professional.  When I left after signing, I was completely confident that my needs were met and relieved to finally get this done.  It took a lot of worries off my mind…
Loose Law Group has been very helpful in our estate planning through the years. First in helping us create our trust back in 2013 and then amending it in 2020. We needed additional documents drafted before the end of 2021 and they were not only professional but completed in a timely manner.  Thank you to both Rachel and Laura!
Lindsay Mellen(and the other staff members) made it very easy to update my Trust. They were all super friendly and knowledgeable and were able to answer all my questions and concerns. Everything was taken care of in a timely manner. They were very professional and I would definitely recommend using them.
We worked with the Loose Law Group for our Estate Planning needs.  The team was very easy to work with, responsive and knowledgeable.  They made sure that we understand all of the documents we were signing and answered all of our questions…
Don recently updated and amended our Trust, and he and his entire staff were both highly professional and personable-they made us feel like we were members of the family…
Loose Law Group was very helpful in our estate planning. Rachel, Laura & Leighten were very professional and made our estate planning easy. We highly recommend them!!
Everyone with Loose Law Group is friendly and professional. We especially appreciated the fact that we could bring the whole family. Lindsay made us feel confident in our planning and answered all questions to put our minds at ease. Highly recommend!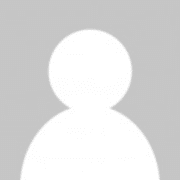 I was so impressed with this law firm. They gave me free books to educate myself prior to starting our Trust so that we made the best decisions for our family. Leighton stayed late on a Friday night for us to come and sign documents. They all went above and beyond for us. Must also mention they work fast so no worrying about getting things done quickly if it's an urgent matter. Excellent!!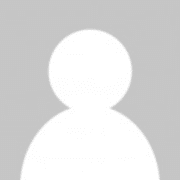 We found Loose Law Group through the legal plan I have with my employer and I am so glad that we chose them to establish a family trust.  They are very professional and at the same time very accommodating.  They were patient in answering all our questions and explaining all the relevant details to us…
My husband and I recently updated our trust, will, and POA with Leighten Hendrickson at Loose Law Group and had a very good experience. Leighten was thorough in explaining the law and our options. She was efficient and professional as she helped us to completely understand all aspects of the law and to navigate to the options most beneficial for our particular needs…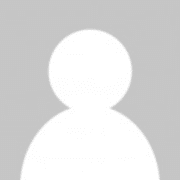 Needed to update all of my Estate Planning documents, the process was easy, the staff was highly professional and I could not be happier with my experience working with Loose Law Group, would highly recommend them to anyone needing estate planning help or other legal services!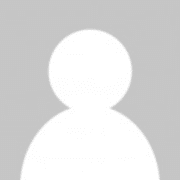 Loose Law Group did a fantastic job handling our Estate Planning.  They were both professional and accommodating.  We required a quick turnaround for a couple of our documents and they were more than willing to help support our schedule.  Appreciate their service and would recommend them for anyone looking to complete their estate planning.
We needed to do a will, living will and POA's.  They were so friendly and explained everything.  We did most of it over the phone and by email.  When it was time to sign everything, we went into the office.  Everyone was nice and answered all our questions.  We are glad we found them!
We recently worked with Michael Ruppert, Attorney at Law with the Loose Law Group, and his assistant Laura Biever to set up our Trust and Will.  From our first conversation with Michael as he led us through all the necessary items to consider in setting everything up, to the signing of the final documents, Michael and his staff made the process incredibly easy…
We have updated our will with Loose Law Group.  They were very professional and efficient.  They made the updates as requested as well and recommended a special needs trust for our autistic son.  Drafts were sent via email.  We went in to sign the papers and were done.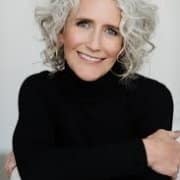 I recently contacted the Loose Law Group to update our Trust and Will.  After speaking with Rachel and the welcome we received, it was evident that the Loose Firm was ideally suited to update our trust and will… Today, along with our daughter, we completed the paperwork with changes we incorporated.  I without reservation, recommend the Loose Law Group.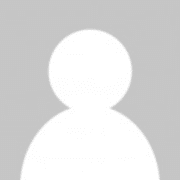 Excellent Service, very professional.  Had the patience to answer all my questions.  Overall helped me with making this process easier.  Very responsible and responsive with detailed information whenever we reached them with questions.
We had our legal documents, including our Trust and POA's, prepared and now updated by Loose Law. They are efficient and effective while being friendly and accommodating… the attorneys we worked with, we feel completely comfortable in their hands….
Twice I've had Loose Law group put together an estate plan, with this time including living trusts for my wife and me, as well as the POA's, wills, etc…  The results were outstanding and met our personal needs precisely.  Great job to the entire firm.  We'll be back when we need any legal assistance in the future.  Thanks!!!!
My wife and I just finished creating our trust as well as living wills etc.  Lindsay was fantastic!  She patiently guided us through the process, answered all our questions, and made us feel comfortable throughout it all.  The entire staff has been just as friendly and helpful as well.
I had a legal plan through my employer and called Loose Law Group for a trust, will, and medical POA for me and my husband. Attorney Michael Ruppert answered all of our questions, and his professional advice was to the point and very helpful. Excellent customer service and friendly staff!
Loose Law Group not only assists with the preparation of your estate planning, they are phenomenal to deal with when you have questions after a loved one has passed away… Loose Law Group handled our estate planning with ease and professionalism…
I worked with Loose Law Group many years ago on my Estate Planning documents. After my Daughters passed 18 years of age I needed many documents updated. From the first call to the final signings all went very smoothly. We had a call with Attorney Lindsay Mellen to discuss my options and answer my questions. I couldn't ask for a better team to work with on items many of us put off too long…
We definitely recommend Loose Law Group. We needed to update our trust, will, and living will documents and they made the process hassle-free. The staff was friendly, timely, professional, informed and answered all of our questions so we were confident in our choices. This was our second interaction with the firm and we will continue to use them going forward.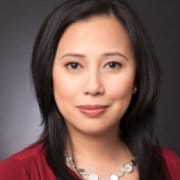 We had our estate plan, which included the family Trust, POA, and Will was done by attorney Lindsay Mellen… Attorney Mellen was very knowledgeable and responsive, she promptly answered all our questions via email and over the phone… Rachel Rosenblum and Sara Vega were also very helpful and pleasant to work with too. Thank you for all your help ladies!
Eddie was fantastic and won my case. He was extremely professional and communicated with me during the process. His paralegal Jennifer is also a gem! I would highly recommend Loose Law Group!
I contacted Loose and Brown 7 years after having my estate planning document initially created by their firm. They were personable, helpful, and updated 2 of my 5 documents quickly, and were accommodating. I was more than pleased with their professionalism and level of client service. Thank you for a wonderful experience!
I utilized Don Loose as a result of a friend's referral. My friend was dead on regarding Loose Law Group as a good choice. Don and his staff are very courteous, knowledgeable, and provided guidance and direction throughout the entire process. Don's knowledge of Estate Planning in Arizona is superb…
From the start, the whole process was easy to follow and complete. The assistance, the responsiveness shown by Sarah and Rachel with questions I had whether by phone or email was professional and their timeliness was greatly appreciated… I was treated with respect and again the process was easy in updating my will and the signing appointment was professional and timely…
Loose Law Group helped my wife and I with our estate planning.  Attorney Michael Ruppert explained the legal aspects and guided us through the process in a detailed yet understandable way… We are very satisfied with our plan and will definitely recommend LLG to friends and associates.
I can't say enough good things about the Loose Law Group… Mr. Loose was informative, kind, and so helpful with his extensive knowledge and experience. I'm so glad I was led to this firm and I highly recommend them.
Loose Law Group of Scottsdale Arizona was absolutely the greatest!   This will be the third or fourth time I have used them.  Rachel, Laura, and Leighten are all highly competent professionals.  They are extremely responsive and informative to all of my needs.  I would definitely use them again!
We were very pleased with Loose Law group.  We needed an estate plan set up and Attorney Lindsay Mellen helped us feel comfortable throughout the process and answered all our questions… We would highly recommend Loose Law Group to anyone needing to plan for the future and their loved ones.
Everyone that I dealt with at Loose Law group in assistance with putting together my will and trust and making revisions was very helpful, friendly and professional. I would highly recommend them to all my friends.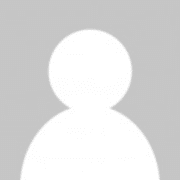 Edward J. Walneck and his team represented me in a high conflict divorce and custody case that went to trial, followed by appeals. They are highly knowledgeable, professional and very client service focused. They delivered excellent outcomes (both trial and defending the appeal) in a very difficult and complex case…
We had an appointment with Mike and Laura. They are great and professional and answered all our questions very patiently. I strongly recommend Loose Law Group.
Extremely professional, friendly, and knowledgeable. Lindsay was very good at explaining all the details about our living trust. Unlike most attorneys, Loose Law is very responsive and happy to answer questions quickly. The fee structure is also very reasonable for the quality of service you are receiving…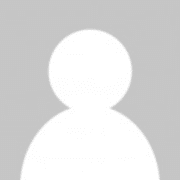 Loose Law Group was amazing at handling my case. I was kept up to date with every update quickly. They are beyond professional and I will refer them to any of my family and friends.
I went through Loose Law Group for my Estate Planning. They were great!!  I had a ton of questions and concerns and attorney Mike Ruppert took the time and explained everything to me… We were very satisfied with the process and professionalism we received and look forward to working with Loose Law Group in the future.
Excellent! No complaints about any interaction, their work, their communication, and they always answered all of our questions. We did our Trust with them. We needed to amend it this year. Each time was a pleasure to work with them. We highly recommend Loose Law Group.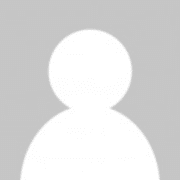 Loose Law Group is very professional. I was kept informed about my case and I felt empowered and educated with options. They were not over-aggressive causing delays, but firm in protecting my rights with the opposing counsel and judge. Eddie is solution-oriented, easy to talk to, and gave me guidance which made the decisions easier at a difficult time…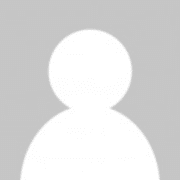 We just updated our Living Will and Trust documents with Don Loose.  The process was simple and was covered by my Metlife Legal benefits from work!  Don and the team were thorough and professional throughout.  I would highly recommend them if you need legal services.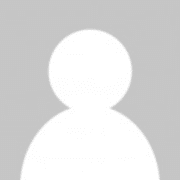 We were able to schedule an appointment, that worked best for us, and their professional staff spent the time to fully understand our needs… Our kids will be taken care of and will have access to the same professional staff at Loose Law to help guide and advise them…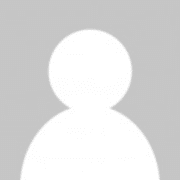 Our experience with all the associates was very good.  They exhibited professional etiquette as well as responsive explanations to our questions.  They adapted to my spouse's difficulties and needs for him to completely understand the nuances of our Trust documents…
We happened to run into Loose Law Group because we needed an attorney to help us in developing our will and other associated documents… We felt well taken care of from the time we set foot in the door and with each encounter that followed. What had felt to be a daunting task to us, initially, was made easy by all staff involved…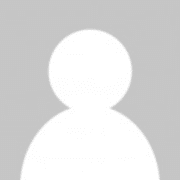 My wife and I were delighted with the service, professionalism, and expertise of this firm.  Their lawyers asked us relevant questions to develop a personalized estate plan.  They also shared outstanding guidance on how to maintain our plan based on inevitable life events.
I originally used the firm for my estate plan in 2015. They did a great job setting up the plan documents and completing several warranty deeds. I recently had a need to make changes to my trust. Once again, they did a great job! I had moved away from the valley and they accommodated me via phone and email and when it was time to sign the docs, they took all necessary precautions due to the virus…
I have used Loose Law Group twice in the past few years for the purpose of preparing and securing all things related to my Estate Planning Portfolio. Both times they have been extremely helpful and professional. They were also happy to answer the many questions that I had concerning my Last Will and Testament, etc. They also took the time to witness and notarize other documents not related to my portfolio which truly went above and beyond excellent service…
Looose Law Group prepared a full set of documents for me, comprised of a trust, living will, and financial and healthcare power of attorney. The quality and perfection of their work was astounding, and I praised the paralegal employee who helped prepare them several times, as I was reviewing the documents. So Loose Law Group provided excellent service, some of the highest quality legal documents I've ever seen, as well as a full explanation of any point in question…
I don't speak law….but thankfully the friendly and approachable team at Loose Law helped walk me and my husband through creating a Family Trust and living wills with patience and professionalism in a way that I actually knew what my best options were and why. Really appreciated all the follow-through, reminders, and help to make this such a seamless and easy process. They will be my go-to for any law needs in the future. I highly recommend them!!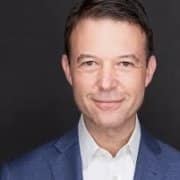 Outstanding service for all of your estate planning needs. Everyone is very friendly, courteous, and extremely thorough. They are always willing to answer any questions you may have. I would highly recommend them to anyone. Thank you Don, Rachel, Michelle and Sara.
Loose Law Group helped me with my estate plan. It was a great experience working with Loose Law Group. They took my information over the phone, prepared the documents, and sent it via email to review and made arrangements for me to come in for the signing of the documents. Michael my attorney, Michelle my paralegal and Rachel have all made it very easy to get these documents done. Thanks all!
Thanks so much to the excellent staff (Leighten, Michelle, and Rachel) at Loose Law! I went in to get my full estate planning done and they were extremely helpful at answering all my questions about getting a trust and living will set up. They are super knowledgeable and great at setting up complicated estates.
The Loose Law Group was absolutely amazing. I love how accessible everyone is including the attorneys themselves. Rachel was wonderful n helping us schedule our appointments, extremely friendly, everyone was welcoming, and Leighten was so nice and just such a pleasure to work with. I would highly recommend this group of wonderful people.
I used Loose Law Group recently to help with my POAs and Will. Leighten, Michelle, and Rachel made the whole process very simple and seamless. They answered any questions I had and clearly communicated every step in the process.