Mike is an integral part of the firm's litigation team.  He has wide and extensive experience in all kinds of disputes across a multitude of industries.  Whether it is a business dispute or litigating the administration of an estate, Mike is ready to jump in and help his clients navigate the complexities of litigation.  In addition to his litigation practice, Mike practices in the areas of personal injury and estate planning.  If you need to discuss that painful slip-and-fall you took or putting together an estate plan of varying complexity, Mike is your guy.
Mike also assists his clients with a variety of their transactional needs, including, but not limited to, business formations, creation of operating agreements, assignments of membership interest, and shareholder agreements.
Mike works relentlessly for his clients in the endless pursuit to deliver exceptional results.  Matter-of-fact, dare we say simply blunt, laid back but certainly not slow moving, Mike is an exemplary attorney and has proved to be an essential element of a winning formula not only for the firm, but also for his clients.
We hired Mike in the first place based on his great hair and his appreciation for sarcasm.  He claims he loves dogs, but all we have seen are pictures of his cats.  When he is not at the office, Mike can be found running in preparation for a race, but don't ask him for directions if you see him, or at Zipps enjoying a Zipparita.
Michael's Specializations
Education, Awards
&

Credentials
University of Arizona (Bachelor of Science in Public Management and Policy, 2016)
Arizona State University, Sandra Day O'Connor College of Law (Juris Doctor, 2019)
Sports and Entertainment Law Journal, Arizona State University, Sandra Day O'Connor College of Law (Associate Editor, 2018 – 2019)
Center for Employment Dispute Resolution (CEDR), Tucson, AZ (Summer Associate, May 2018 – July 2018)
Professor Joshua Sellers, Arizona State University, Sandra Day O'Connor College of Law, Phoenix, AZ (Research Aide, January 2018 – August 2018)
Public Interest Law Society, Michigan State University, College of Law (President, May 2017 – December 2017)
Professional Research Certified by LexisNexis
I had a legal plan through my employer and called Loose Law Group for a trust, will, and medical POA for me and my husband. Attorney Michael Ruppert answered all of our questions, and his professional advice was to the point and very helpful. Excellent customer service and friendly staff!
Loose Law Group helped my wife and I with our estate planning.  Attorney Michael Ruppert explained the legal aspects and guided us through the process in a detailed yet understandable way… We are very satisfied with our plan and will definitely recommend LLG to friends and associates.
I went through Loose Law Group for my Estate Planning. They were great!!  I had a ton of questions and concerns and attorney Mike Ruppert took the time and explained everything to me… We were very satisfied with the process and professionalism we received and look forward to working with Loose Law Group in the future.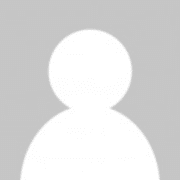 We recently worked with Michael Ruppert, Attorney at Law with the Loose Law Group, and his assistant Laura Biever to set up our Trust and Will.  From our first conversation with Michael as he led us through all the necessary items to consider in setting everything up, to the signing of the final documents, Michael and his staff made the process incredibly easy.  His expertise in explaining everything and advising us of our options was extremely helpful and appreciated…
My husband and I sought legal assistance in preparing wills, power of attorney, end of life medical permissions, living will, setting up a family trust with the distribution of assets. These are legal tasks that are rather necessary for everyone, and the Loose Law Group provides excellent, personable service, and take the time to explain all aspects of the process.   …Our lawyer, Michael Ruppert, and the legal assistant  Laura Biever. You could not find a more personable and professional legal team.
I've been working with the team at this office in regards to estate planning matters.  The team is friendly, welcoming, prompt and most importantly knowledgeable.  Lawyer Michael Ruppert and his legal assistant Laura have been great with guiding me during this process and answering all my questions.
We went there to execute our Power of Attorney and our Will and Trust. Everyone was very helpful and our attorney Michael Ruppert made excellent work at preparing our documents and Laura explained all paperwork. We really felt taken care of.